Above photo credit Ron Kosys

Quite a day for Dreamliners today at Birmingham!.
F-OLRC B787-8 CN:-34510 Air Austral became the 6th different dreamliner to visit BHX in one day.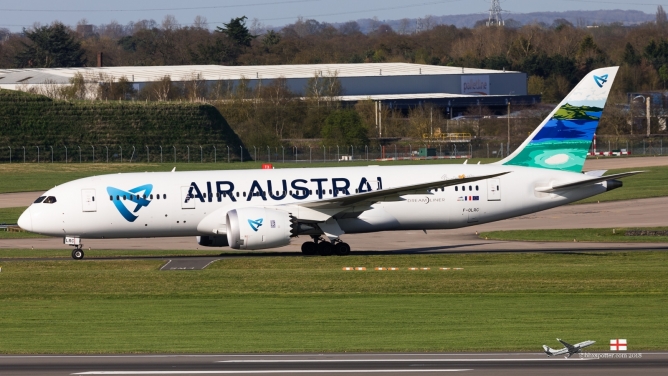 The aircraft was the second new customer on the day for MAEL following on from the earlier Oman Air B787-8 that had arrived in the morning.
Completing an 11hr 45min flight arriving from Reunion Island as 'REU9901'.

Photo credit Ben Horsman
The aircraft will be stopping at MAEL until 02nd July for attention to both RR engines